Search for your artists here. We'll find them for you!

| | | |
| --- | --- | --- |
| | | |
| | Recently Updated | |
| | | |
Atreyu Release Single Via MySpace - Sunday, July 22, 2007 at 23:50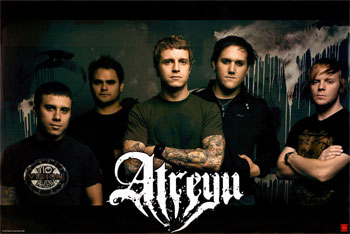 Popular metal band Atreyu has released the first single from their upcoming album, Lead Sails Paper Anchor. The song, "Becoming the Bull," appeared on their Myspace page today and has already gotten over 130,000 plays. Lead Sails Paper Anchor hits stores on August 28th. Atreyu has just begun traveling with the Family Values Tour, which begun only a few short days ago. The tour is currently traveling across the country bringing, not only Atreyu, but also numetal pioneers Korn and heavy metal's rising stars, Trivium. For Family Values tour dates or to hear Becoming the Bull, visit Atreyu's Myspace at www.myspace.com/atreyurock

Search the world for your music!


No Dates Found